I Welcome you to the Lobo7 Cyber Security WebSites.
These WebSites were created to promote Cyber Security and Safe internet habits.
They are also a Cyber Security ToolBox (Portal) for IT / Security Administrators.
Remember that Cyber Security is one of the "Base Pilars" of any internet related architecture.
" I wish you a very pleasant consultation or learning experience "

" To Defend & Protect the Defenceless "
---
[ Security Level 7 ]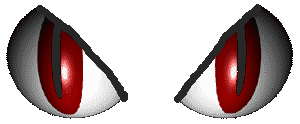 Invitation & Password is required
to enter this level
Max De Cuba @ Since 1996 C.R.
---



<!== Start No Right Click! ==> <!== End No Right Click! ==>


The Lobo7 Cyber Security Mailing List is a private list moderated by Lobo7 ( M.D.C.-).

Members will receive updates & alerts on the Malware / Virus situations around the World .

Also updates on Cyber Security & Information Technology Issues .